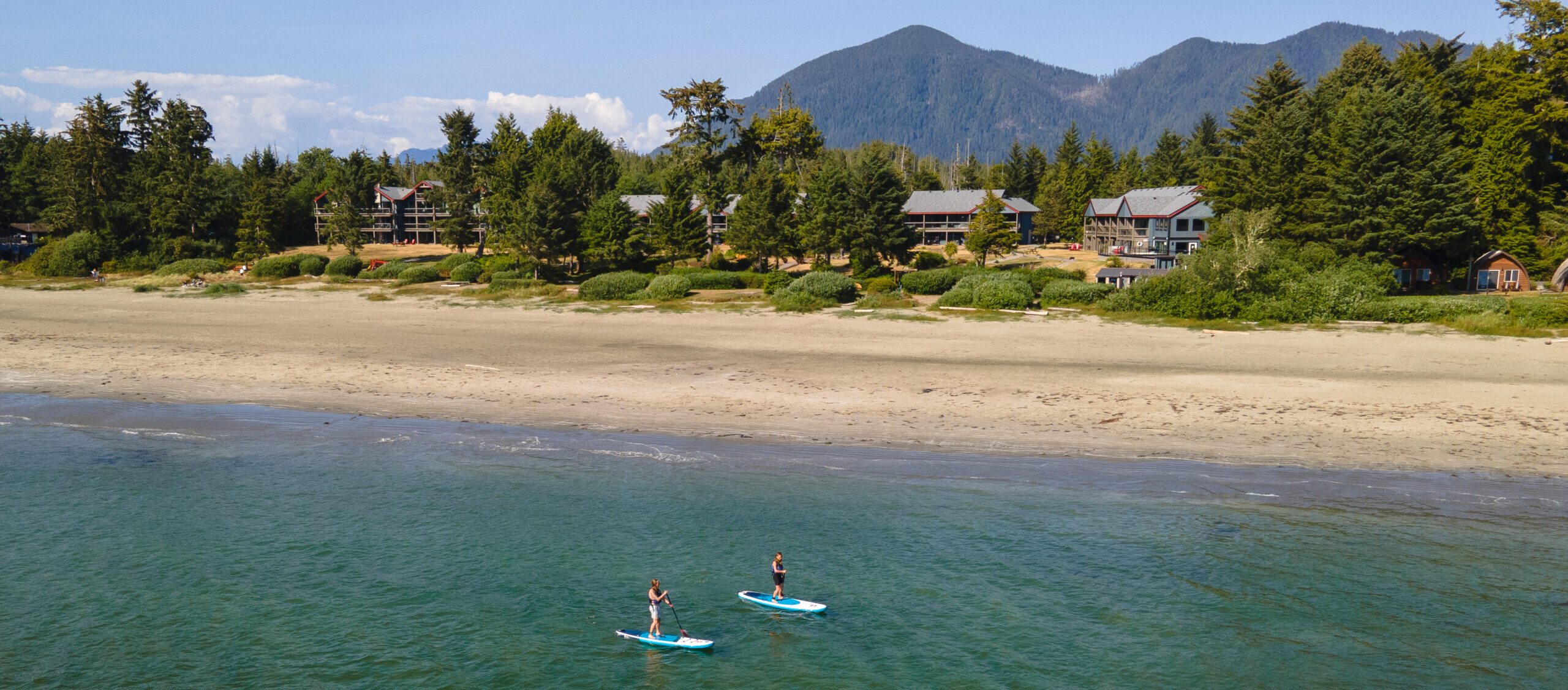 Accommodations
Settle into nature, your way
Choose Your Site
With 34 designated sites and 13 Mini-Longhouse Cabins, Tsawaak is proud to offer a variety of options! Whether you're in need of oversized RV hookups and access, just need a standard RV/ Camper site, or are looking to glamp in our Cabins; we have an option to suit every style of camper. Come as you are, and leave relaxed and inspired from the outdoors-in. Learn about our long-term stay options for Storm Season here.
Standard RV Sites
For the steadfast camping adventurer, Tsawaak offers dynamic sites with dimensions to accommodate all RV sizes, plus the necessary hookups and perks. These include picnic tables, fire rings, sewer hook-up, fresh water, 50A electricity, wifi and forest adjacent sites! Recommended for passionate RV owners seeking convenient connection to nature.
Large RV Sites
For the four-wheel exhibitionist, Tsawaak offers the most size-accommodating campsites with the perks of the standard sites. These sites allow large vehicles to drive in on arrival, and drive out on departure! Recommended for RV owners seeking accessibility without compromising on comfort.
Longhouse Cabins
For the impassioned eco-tourist, Tsawaak is the first in the region to offer an accomodation-style like no other. Our Longhouse style Cabins are designed with comfort and culture in mind. The Cabins are built of cedar and designed in relation to traditional Longhouse structures. A large window for natural light, secure entry, natural cedar furniture, a coffee machine, radiant heat, a picnic table, fire ring and more are all part of this breath-taking accommodation experience. Recommended for the campers who appreciate creature comforts and unique experiences.
Everything you need
Amenities Building
Welcome to our amenities building, your home away from home! Our state-of-the-art facility is designed to make your stay as comfortable and convenient as possible. Need to freshen up after a long journey? Our clean and well-maintained washrooms and showers are at your service. Traveling light? No problem! Our laundry facilities ensure that you can always have clean clothes on hand. Late-night cravings or a sudden sweet tooth? Our vending machines have you covered. And for those who want to enjoy the great outdoors even after the sun sets, our amenities building has a illuminated pathway at night, offering a safe and welcoming space for all our guests.
Your welcoming, culture-inspired hub
Visitor Centre
The Tsawaak RV Resort & Campground visitor centre is the first of its kind. Our culturally vibrant visitor centre is designed to reflect the Indigenous heritage of the Tla-o-qui-Aht First Nation and a commitment to the generational passing of stories and traditions. The interior is composed of natural and locally found materials such as cedarwood, with concrete floors and vast, airy windows. The building contains two main spaces, one dedicated as a gallery for local Tla-o-qui-aht artist's to showcase their work, and the other as a retail shop with all your essentials like propane tanks, RV supplies and of course – marshmallows!
Get immersed in new perspectives
Artist Spotlight
Did you know? Tla-o-qui-aht people have occupied the area of Meares Island, Tofino, Long Beach and beyond as far as Sutton Pass what is now known as Highway 4 west of Port Alberni. Their history denotes their nation as one of the strongest on the West Coast and home to skilled fisherman, master carvers, talented artists, and culturally refined and skilled singers and dancers. With artistic perspectives that honour and preserve the great power and respect of their nation.
Tofino is known for its artistic community and expression, with extraordinary works by regional artists found at local art festivals and galleries throughout the village.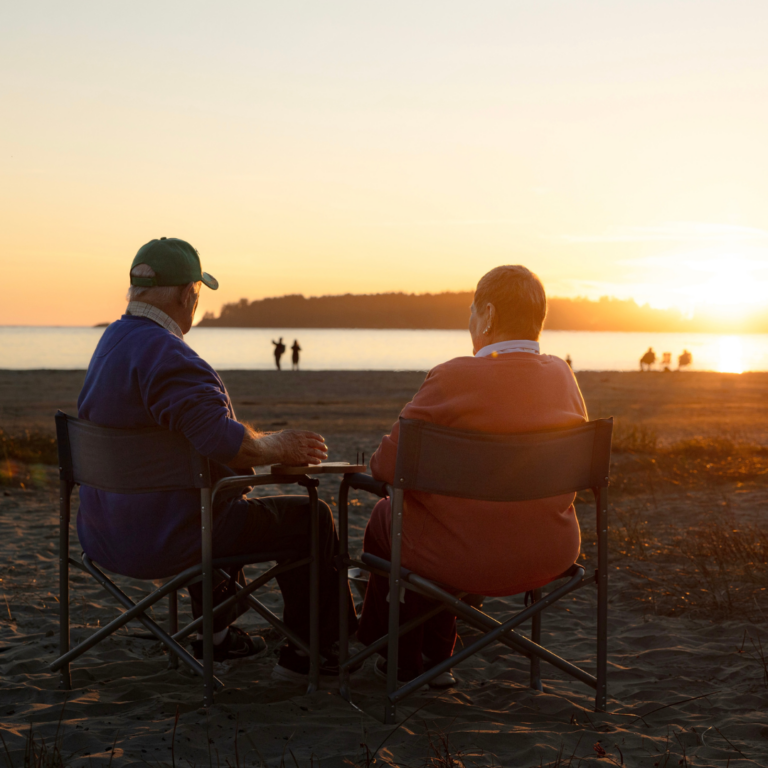 Get inspired by your surroundings
Nearby
Another benefit of staying with us? We're just a 30 minute walk into town and steps from the secluded sandy beaches of Tofino Vancouver Island. Our sister property, Tin Wis, sits on the calm waters of Tinwis Beach (also known as MacKenzie Beach) and promises exclusive oceanfront access and nature at your fingertips!